The road towards precision medicine is an extremely complex and lengthy process. Patients would benefit from the pure personalised character of the drug. Apart from that obvious aspect, drugs could also be brought on the market sooner, and also much cheaper. We took a look at how blockchain related technologies could help speed up this process and we've identified 6 areas where blockchain principles could substantially improve the process towards precision medicine:
Build trust
Access data
Reward behaviour
Collaborate
Accelerate drug development
Finance development
In this first part, we tackle areas 1 to 3.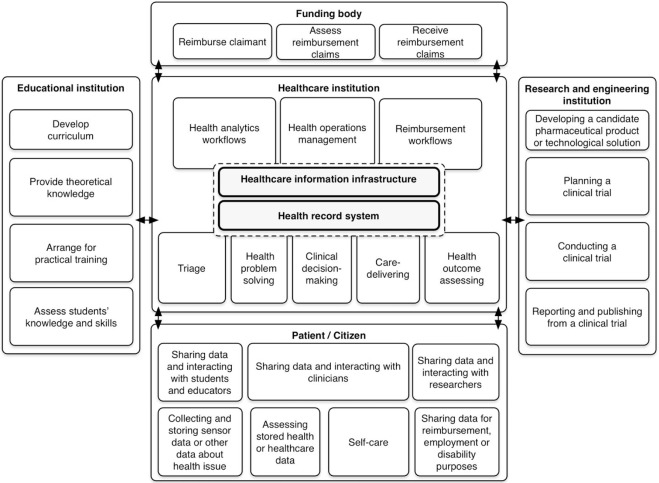 Source: Blockchain in healthcare and health sciences—A scoping review (ScienceDirect)
1 BUILD TRUST
Creating trust is the basis for any meaningful relationship. Blockchain offers more than mere timestamping, it also makes the data tamper proof on the blockchain ledger, removing any doubts about the accuracy of that data. Trust also implies that people have faith their data is stored in a super secure way. Electronic health records are now being 'hacked' at the rate of 1.76 per day (US, 2020). Blockchain, as a secure public ledger, can prevent such data breaches. 
Examples in health care:
Verification of documents

Blockchain technologies enable sharing of pre-verified credentials where the actual credentials (in paper or digital) don't need to be sent back & forth. One example is PharmaLedger. Next to its activities regarding supply chain and clinical trials, this company also provides infrastructure for dynamic electronic medical leaflets, providing proof of origin and giving the possibility to update such leaflets 'over the air'.

Verification of ID and credentials.

For example, Microsoft has a pilot project in the NHS whereby healthcare providers request access to professional certifications of fellow NHS staff. This access control is widely used in transfers between institutions. The process, which previously took months, now takes as little as 5 minutes via blockchain-related technology. In this setup, the owner can also withdraw access to the credentials if the recipient no longer needs that access.
Another (similar) example is NurseToken where the same technology of decentralized credentials is used, guaranteeing trusted, portable, and instantly-verifiable credentials.

Verification of medicines and samples.

We've identified several companies that deploy blockchain related technologies to guarantee the origin of drugs via tracking and optionally  building real-time dashboards of the availability of medicines (think about the importance of this in relation to the current Covid19 crisis). Other examples here are certificates of vaccination … Examples here are LedgerDomain (verify genuine availability through tracking, tracing & verification), Healthmatrix (SaaS solution with an AI-powered, vaccination status tracker), Blockmedx (send and receive electronic prescriptions and track those), and Eggschain (which has the first patent for tracking genetic material via the blockchain). 

Privacy – anonymise ID's

A prerequisite for patients trusting their data is the assurance their data is anonymous (or they can control who has access to it). The next chapter deals with this.
2 ACCESS DATA
Next to trust we need enormous amounts of clean, verifiable data to speed up the drug discovery process for precision medicine, specifically for difficult to diagnose diseases.
One company that may help is Slovenian HealthTech company Iryo, which has created an open EHR gateway based on a zero-knowledge data storage and a blockchain access control framework. They enable patients to have total control over their health data and provide healthcare providers with real-time medical history.
Another example is Patientory, a population health data management and analytics company with maximum grade encryption and blockchain technology. They empower patients and enterprises with actionable insights into healthcare data. This is achieved by integrating a blockchain enabled platform to gather siloed healthcare data for analytics reporting.
The distributed ledger system, together with control protocols and symmetric cryptography assure privacy and security levels to access the data (example: MedBlock).  
The next step is that such data is de-identified and used as base material for (verified) synthetic data or ultimately in Digital Twins.
3 REWARD BEHAVIOUR
The (generic) goody bag you've received at your last conference only contained 1 item out of 10 that you found useful. Imagine that goody bag being 100% digital and 100% personalised with blockchain technologies. Such digitisation enables personalisation and uniqueness and as such more effective as a technique to reward behaviour, like -for example- therapy or medication adherence. 
Envisage that, if your kid eats its vegetables, it will be rewarded with a jetpack for its avatar or with superpowers in the game it loves to play. After doing an extra 5000 steps, an adult may be rewarded with a virtual costume from Gucci to wear at a next virtual conference, or the ownership of a slam dunk. This shouldn't limit your thinking to go beyond the digital reward and to also incorporate access to events or promotions for a service or physical product.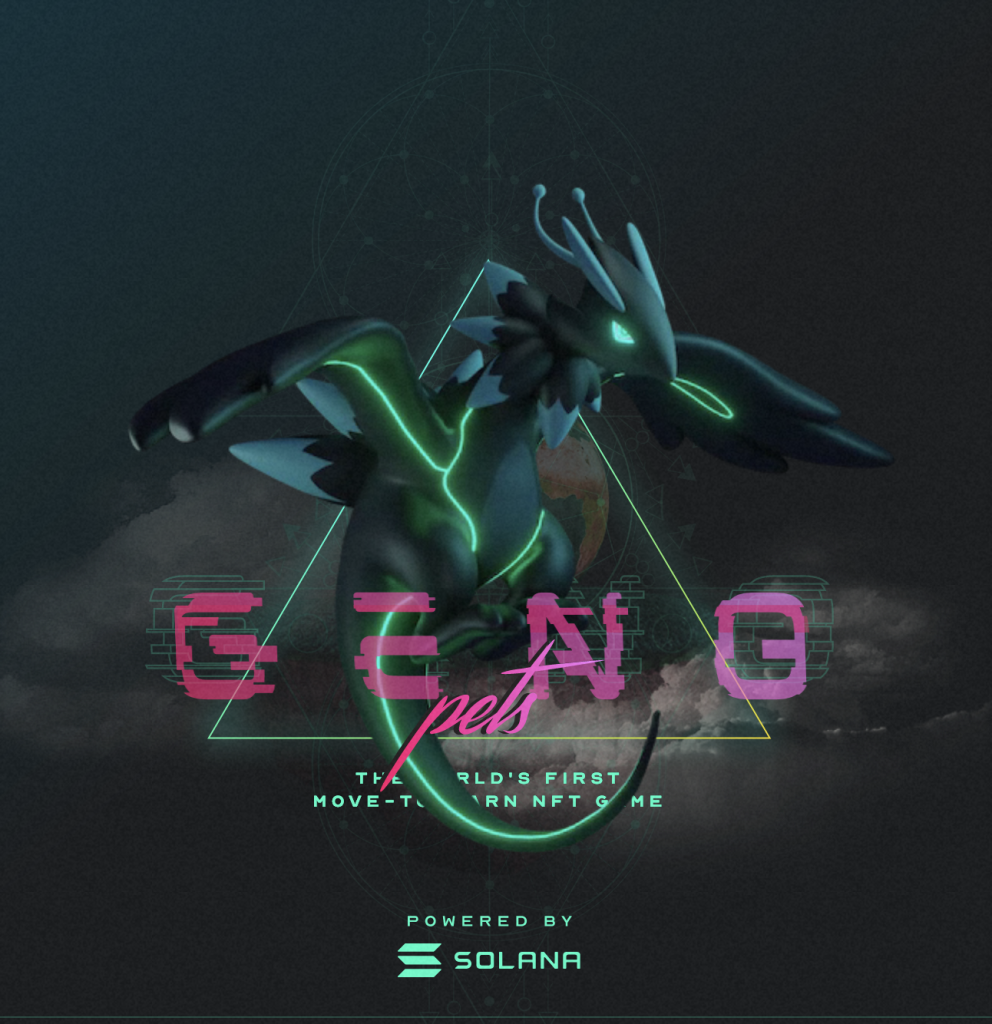 Some examples to reward people with precision via blockchain technologies:
Via (digital) money.

Earn the royalties of your medical data by sharing data, or get discounts (on healthy food or sporting goods). Have a look at TimiHealth, empowering people to secure, control, and monetize what they already inherently own: their health, genomics, and fitness data. Or Bowhead Health, helping people to track their health, collect points everyday, and build a health wallet that helps them achieve their goals faster.
Blockchain also enables splitting the bill of a reward over several ecosystem players. More on that later.

Via positive feedback from peers

Here you might get inspiration from an app from the soccer world influencing and rewarding fans. Socios uses tokens (cryptocurrency) and NFT's (Non Fungible Tokens) to bring a product closer to people and create a loyal community. 
Your colleagues might also be a positive sounding board. The Fitcoin App provides a digital platform for companies and institutions to encourage their employees to walk more, bike more, and participate in health-promoting activities.
And how about your gaming buddies incentivizing you to lead an active lifestyle? This is possible with Genopets, the world's first Move-to-Earn NFT Game.

More good news is that you can create your own custom reward system. The API of Bountyblok allows your team to create challenges and tasks to further engage your users.
We have been looking for a platform that would help people build an NFT-system (think Digital Twin) that gets more valuable when it gets more healthy. This could work as an incentive system (think: pension plan or personal cryptocurrency) coupled to peer support (think: Tamagotchi). Please contact us if you come across such a platform.
Apart from the sometimes controversial character of blockchain and certainly its carbon footprint (which are both gradually being solved), we encourage drug development companies to take a deep dive in blockchain related technologies to get acquainted with the techniques used. If funding would be a proxy for the potential of these technologies, we would even recommend doing more than only taking a deep dive.
                                                     Source: State Of Blockchain Q3'21 Report (CBInsights)
Do watch out for our follow-up article where we'll take a look at collaboration, acceleration and financing of precision medicine with the help of blockchain processes.
Do contact us for a much broader inspirational exploration of the examples mentioned here. In the meantime don't forget to subscribe to the most delightful newsletter in life science and healthcare or visit our solution libraries.