We are experts in painting landscapes of the scientific, clinical, technological and/or business model "state of the art" around a pre-defined topic, typically a disease or technology segment. We scout worldwide, in all domains, to discover the latest data, insights and innovators. Healthskouts also manages a database of certified digital health apps, devices and AI tools. We have a proven track record of serving pharmaceutical companies, hospitals and other companies with health strategies to see and shape the future.
Healthskouts' CEO Prof. dr. Koen Kas is a respected and much sought-after opinion leader on the future of health, often invited to an international stage as a keynote speaker and serving a number of health and tech organizations. The Healthskouts team consists of seasoned life sciences entrepreneurs and analysts with deep expertise in digital and biological science and technologies.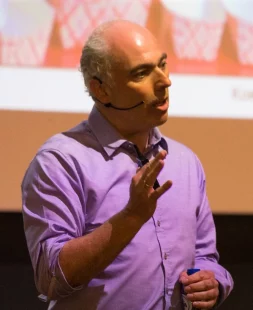 Koen Kas
Founder & CEO
Prof. Dr. Koen Kas has over 25 years of experience in the health and biomedical sciences (elucidating disease, developing drugs & biomarkers, creating digital health plays beyond the pill). He is driven by the aim to make healthcare delightful, personalized and ultimately preventive. Koen published his vision in two books: Nooit meer ziek, "Sick no more"), and "Your guide to Delight", describing how we will evolve to such future.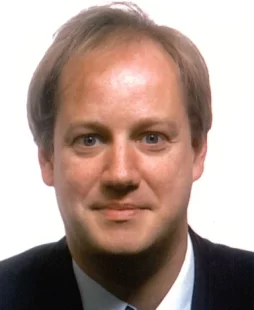 Luc Krols
Co-founder & CDO
Luc Krols, Ph.D., MBA, is a seasoned manager and entrepreneur with >25yrs of experience in lifescience R&D, of which 20yrs in leading positions in successful pharma and biotech companies. Perseverance is one of Luc's signature strengths. Building bridges is his mission, substantiated by his very own blend of expertise in business, biology and data ranging from bio-informatics over data-mining to machine & deep learning.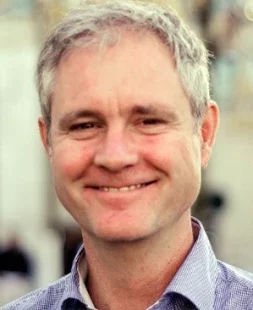 Frank Boermeester
Insights Lead
Frank Boermeester, MA Research Psychology, MBA, is a multidisciplinary analyst and strategist on a mission to accelerate the digital transformation of healthcare for the benefit of patients. Frank combines advanced skills in research, data analytics, innovation processes and product development. At Healthskouts, Frank drives much of our advisory work for customers and is strategic lead of the Healthskouts platform.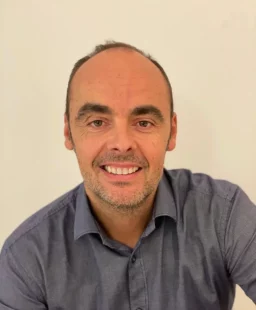 Bart Collet
Innovation Architect
Bart pragmatically improves healthcare delivery via the newest technologies & business models. He's been manager of a care home for 25y, built several software solutions, sits on various boards and is passionate about digitisation solutions that enable more empathy.