We regularly write about the new innovations we discover and the insights we come up with through our analytical and creative work. You can find our posts here or subscribe to our newsletter. Our CEO, Koen Kas, has also written pivotal books in the field, including most recently "Your Guide to Delight".
Subscribe to the most delightful newsletter in healthcare and life sciences and be inspired every 2 weeks.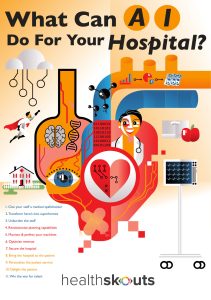 hospitals
What can AI do for your hospital? A lot, that's the answer in brief.
Read More »